Commercial Roofing Installation & Replacements
Whether installing or replacing a roof, choosing style and materials is no small decision. Your roof is there to protect everything under it, including the valuable assets, important information, and people that make up your company. It's also there to control heating and cooling costs. You can trust ALIVE Solar & Roofing to use only the best, state-of-the-art technology and the most professional and experienced crews to get the job done right, and make your roof last and protect. Eventually, all roofs, regardless of material and maintenance, break down. When it's time for a replacement, don't trust just any roofing company. You need a company with experience navigating the obstacles of an existing roof during tear down, replacing insulation, installing a new product, and making sure that all of it is up-to-date with current city and state codes. You can trust ALIVE Solar & Roofing's replacements to be high-quality, meticulous, and always above and beyond roofing standards.
Roof & Deck Waterproofing
Whether you're a small company or a large organization, new roofing is an expense you don't want to have to budget for often. Save yourself and your company time and money by waterproofing your deck, balcony, or flat roof. ALIVE Solar & Roofing is a proud installer of the Life Deck AL System, which is state-of-the-art and designed for commercial use. Not only will it protect your roof, but it offers incredibly flexibility of design, and can be walked on. We use Pli-Dek's waterproof coating as a cost-effective and long-lasting way of waterproofing concrete & plywood decks, walkways, roofs, and balconies.
Commercial Roofing Repairs & Maintenance
Here at ALIVE, we've installed, replaced, maintained, and repaired thousands of roofs. With that experience comes the knowledge to locate leak sources quickly and efficiently repair them at the best cost to our customers. Whether it's an ongoing program of regular, preventative maintenance or a one-time fix, we're here to do it right and make sure your roof lasts. Companies both large and small can benefit significantly from a roofing maintenance program that identifies the hidden dangers that threaten the integrity of a roof. Protect your investment—let us help you maintain the quality and function of your roofing system.
Shingles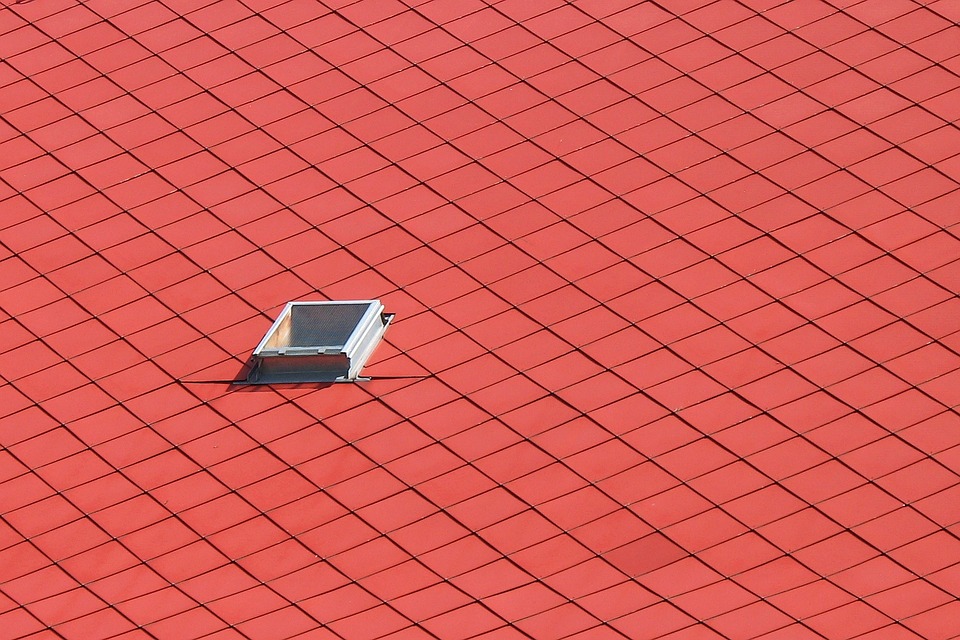 Shingles are made of organic or fiberglass carrier sheets coated with asphalt, and then granulated in a wide array of colors. Asphalt shingles are made to look like wood shingles. Many shingle brands bought today aremore light reflective, thus more energy efficient and cost effective. We canalso suggest "green" options, such as 'engineered shingles' which look like tile but use recycled materials. Composition shingles are the most common type of roofing in today's market. There are several different blends and colors available to compliment the paint scheme of your house. Warranties range from 20 to 50 years.
Wood Shingles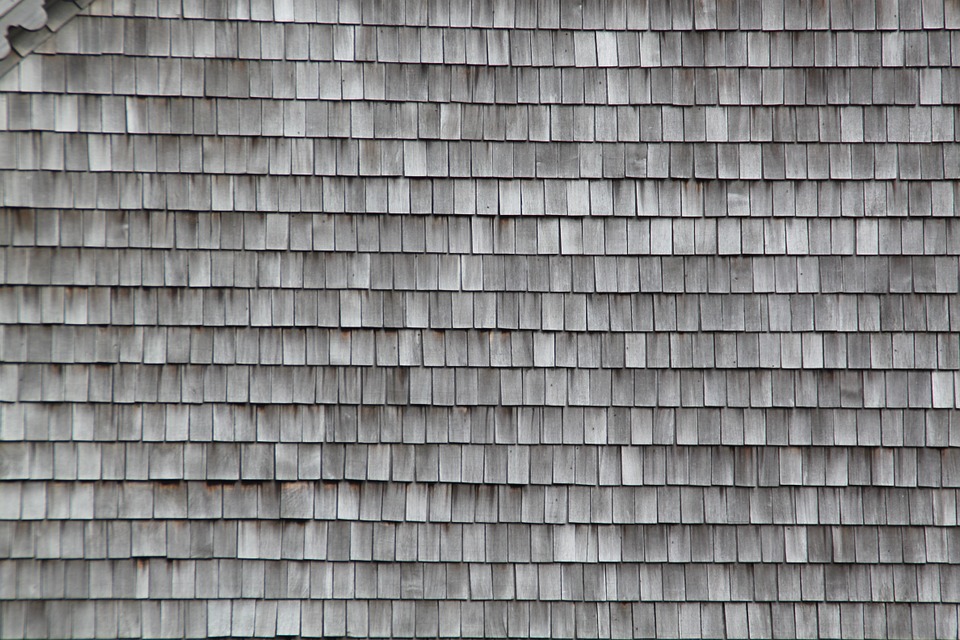 Wood Shingles are used mainly on higher slopes from 4′ to 12′. They are very aesthetically pleasing with a rich look. Also, if applied properly, wood shingles have a long life expectancy. In addition, the Class 'A' fire rated synthetic products will give your home the look of authentic wood shake or old world quarry slate. These products are lightweight, durable and walkable. See "concrete tile" below for a wood shake replacement.
Slate & Tile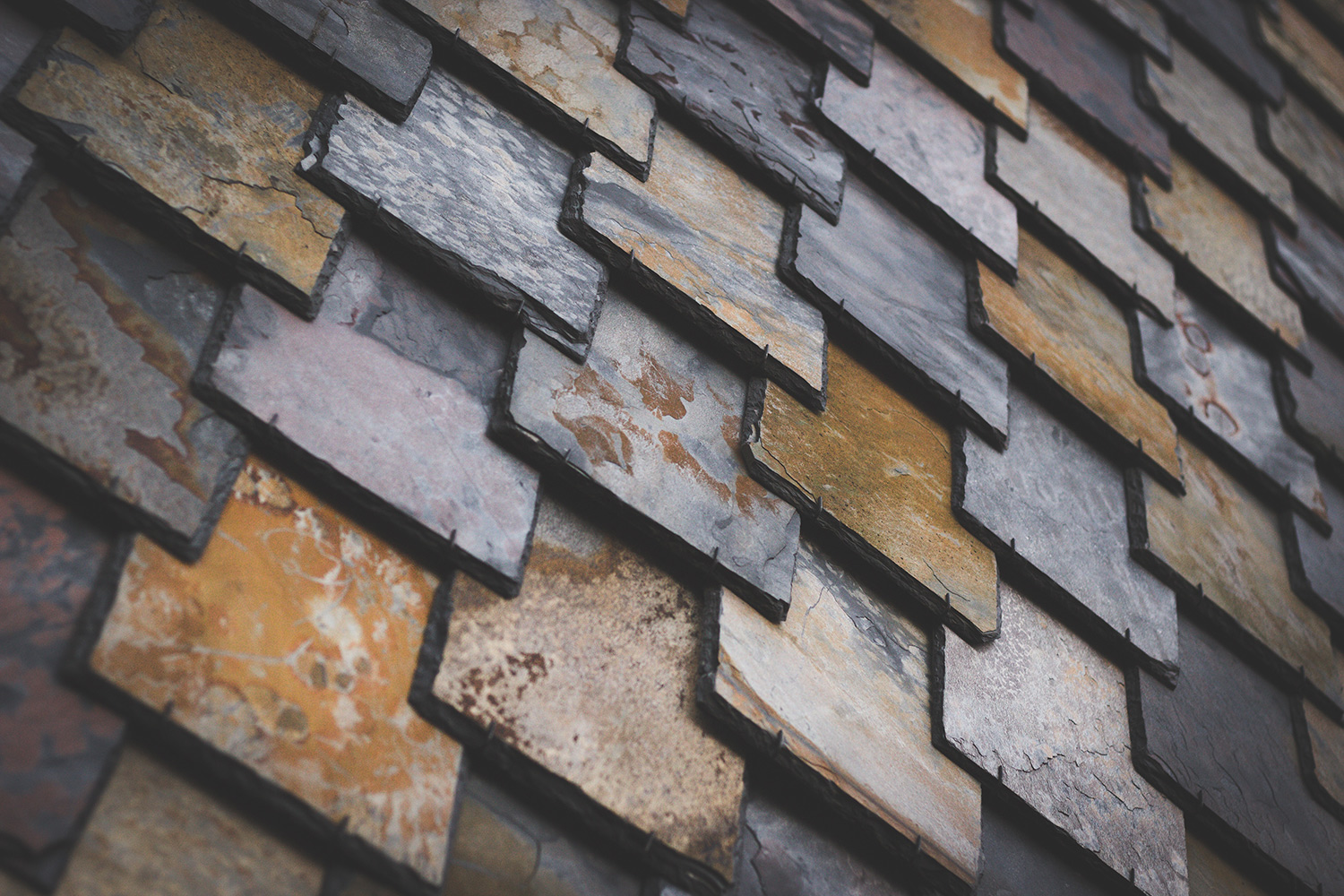 Slate roofs have been used in many applications worldwide. Slate ages very well, however, slate application is very specialized, and few contractors specialize in this type of material installation. We DO specialize in slate tile installation.
Light weight concrete tile is a great replacement for worn out wood shake roofs. A wide variety of styles and colors are available. Most come with a 50 year transferable warranty. As with ALL our tile roofs, TWO layers of 40# underlayment are used along with double pipe flashings. Note: most mass produced homes and even other roofers will just use a single layer of underlayment or felt, overlapped with only 1-3 inches. We not only use two layers, but we stagger the layers with an 18 inch overlap. Your roof has no chance of leaks with this method. The underlayment IS your most important waterproofing barrier!
Roof jacks and flashings are sealed with a polyurethane sealant, and then painted to match with a paint made for roofing applications. On tile roofs, two flashings are used. A galvanized flashing goes underneath the tile and is waterproofed by the 40# underlayment. Then a second soft aluminum flashing that conforms to the shape of the tile is installed to divert water back out onto the tiles. With this method there is no unsightly mortar that will crack with age and cause leaks.
Shake: Wood or Simulated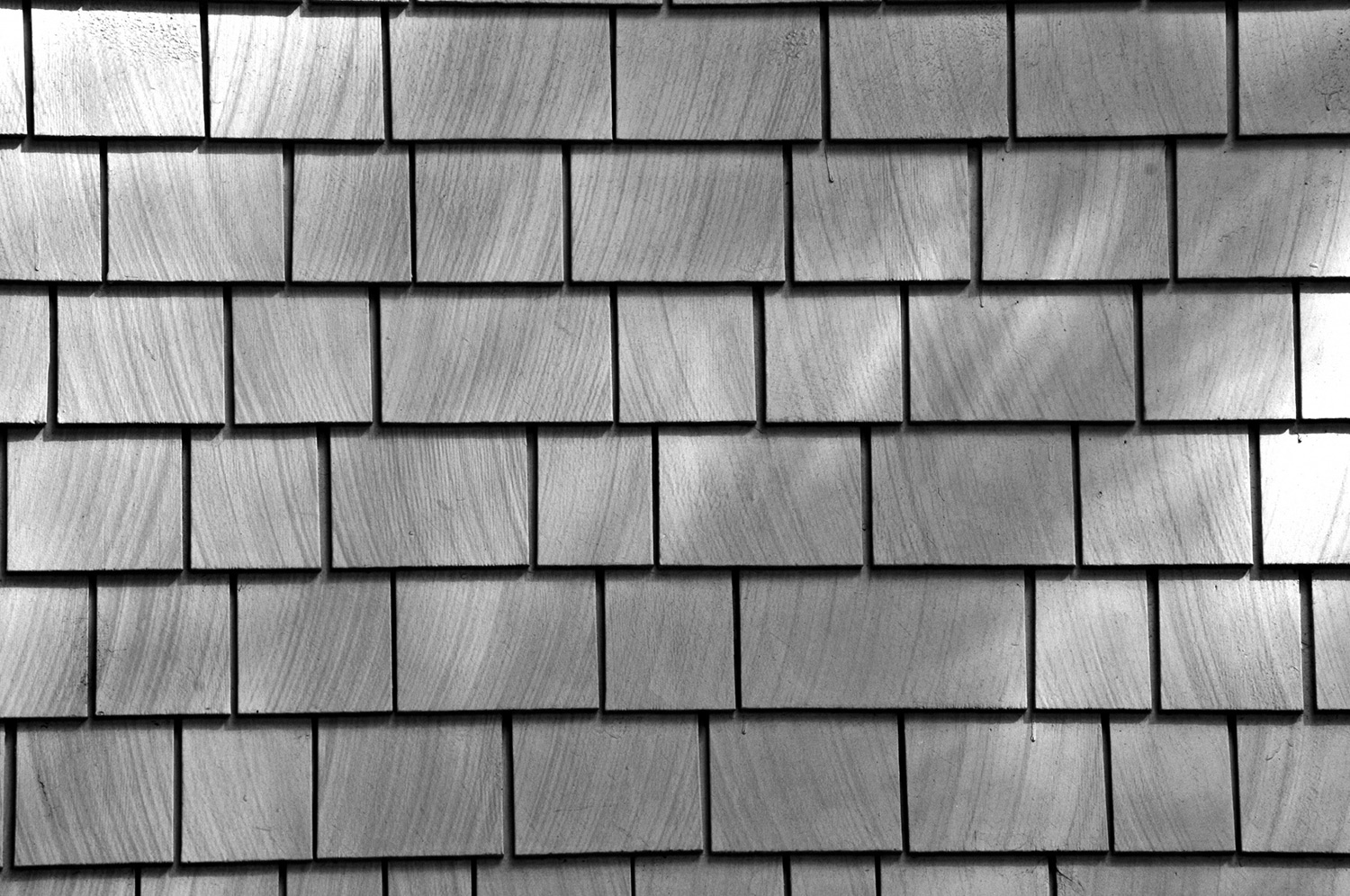 Made from western red cedar, cypress, pine or redwood, shakes are split from logs and reshaped with a textured, rough-hewn effect. Using shakes on your home or business can help give it character while ensuring your property will be well covered and protected from all elements. Felt is installed between each shake, and each tile can often be up to one inch in thickness, providing your roof or siding extra secure padding.
2-Piece Clay Tile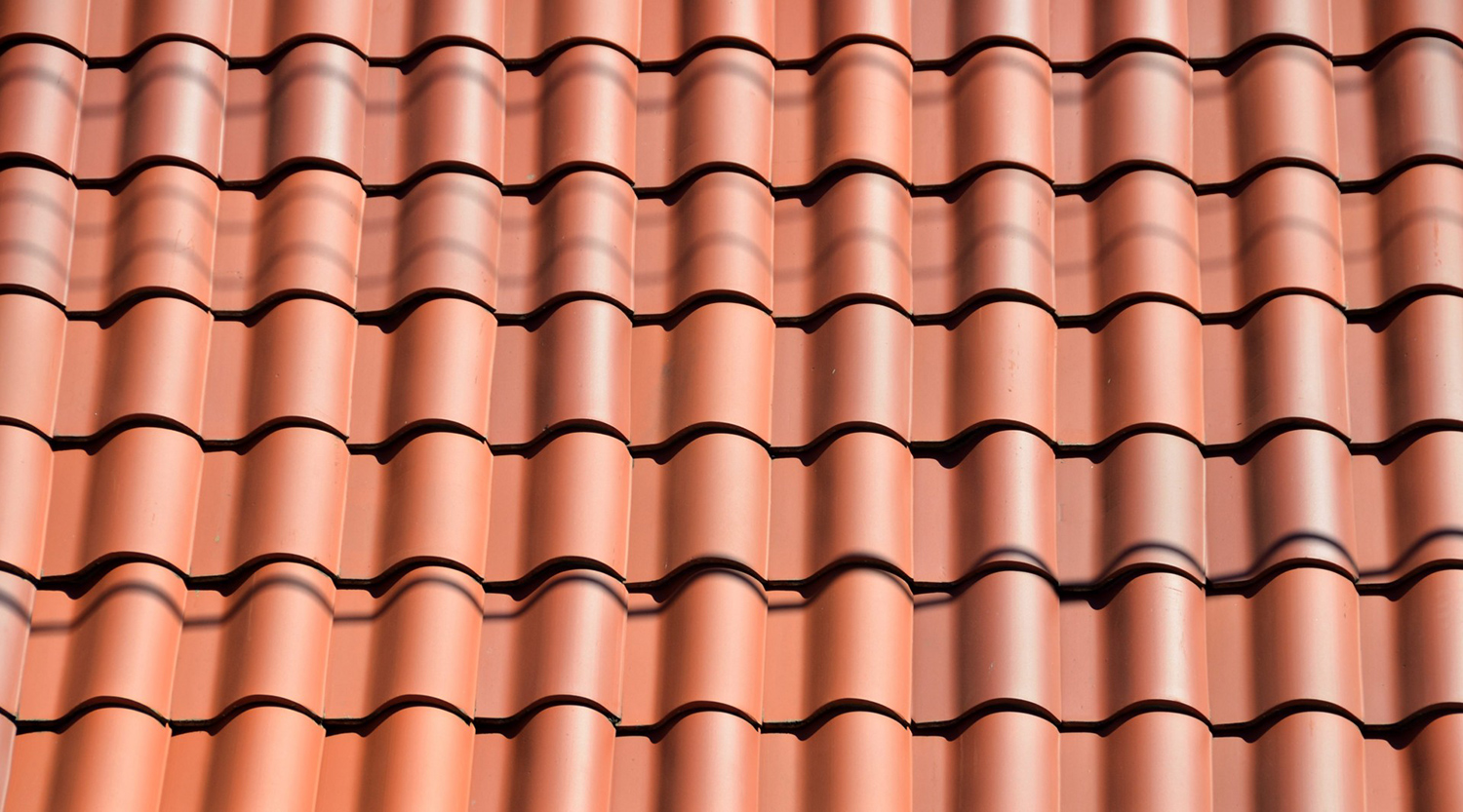 Our 2-piece clay tile is manufactured by US Tile. It features a two color blend, staggered courses, 30% boost and full mortar on every tile. As with all of our tile roofs, 2 layers of 40# underlayment are used along with double pipe flashings.
Metal Roofing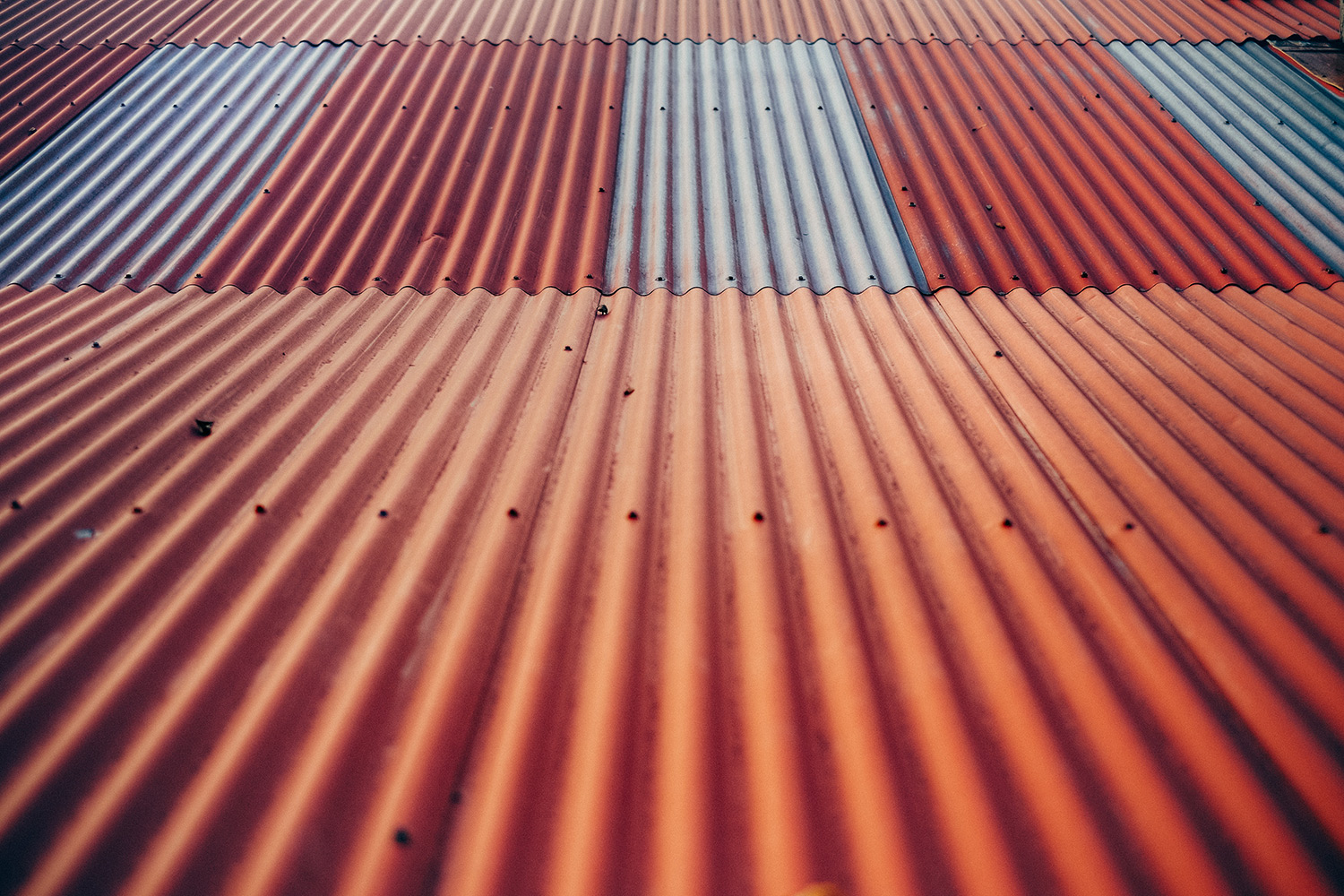 With benefits ranging from energy savings to fire resistance, metal roofing is a great solution to your roofing needs. Recognized for its durability and resistance to extreme weather, this type of roof provides increased protection for your home or commercial building against hail, ice, snow, wind, and fire. With a longer lifespan, your metal roofing investment will save you time and money in the long term.
Modified Bitumen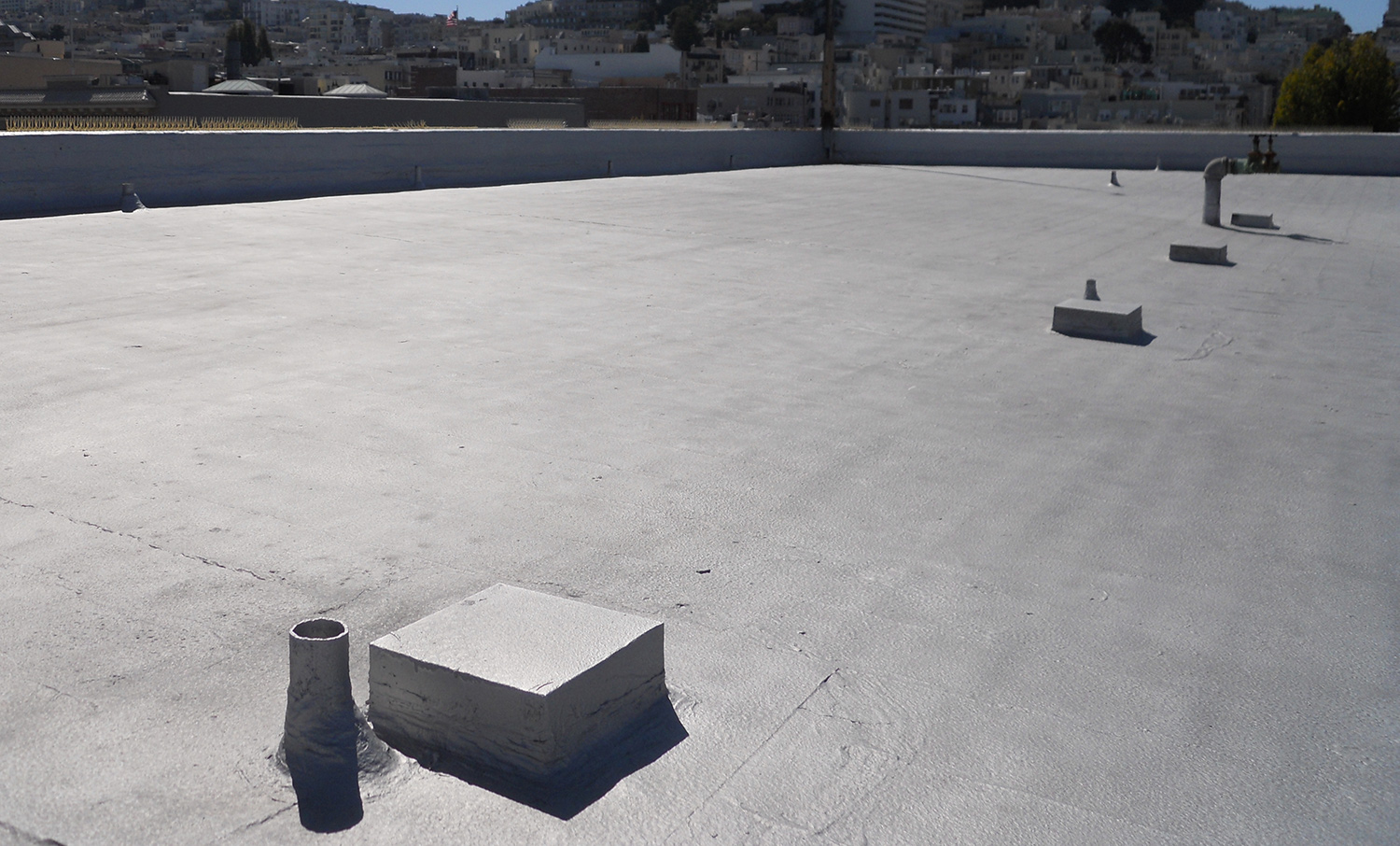 We are certified applicators of Certainteed modified bitumen systems. Membranes are hybrids of the built up system, only pre manufactured in the factory. The products come in rolls, and are modified asphalt or coal tar systems with a rubber added for low temperature and elongation characteristics. These products typically use a built up membrane underlayment before application of the final modified bitumen membrane. Modified bitumen membranes can be torch applied, self-adhered or mopped in place with hot bitumen. They are always surfaced with some type of topping System.
TPO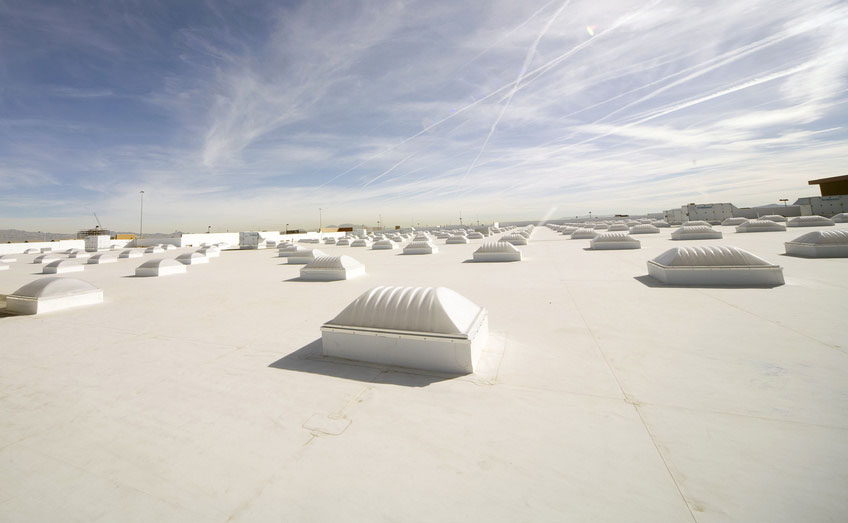 We are certified applicators of Carlisle and Firestone single ply systems. TPO is water tight, budget wise, and energy efficient. Tri Polymer Olefins are typically fleece backed sheet membranes that are adhered with adhesives to insulation. These products are typically white in color, and may be reinforced. There may or may not be a topping system used on these systems. The TPO sheets are heated at the seams and melt together: two separate sheets literally become one unit. The same substance is used around penetrations such as pipes or vents, and again the seams are melted together and become one.